Since release of the Intergovernmental Panel on Climate Change (IPCC) special report on the impacts of global warming in 2018, the Climate Emergency Task Group of the Institution of Structural Engineers (IStructE) has been working tirelessly to make available resources to help engineers to deliver more sustainable designs.
Thus in early 2022 a fully searchable and clickable 'Sustainability Resource Map' that includes links to guidance on a range of topics was published.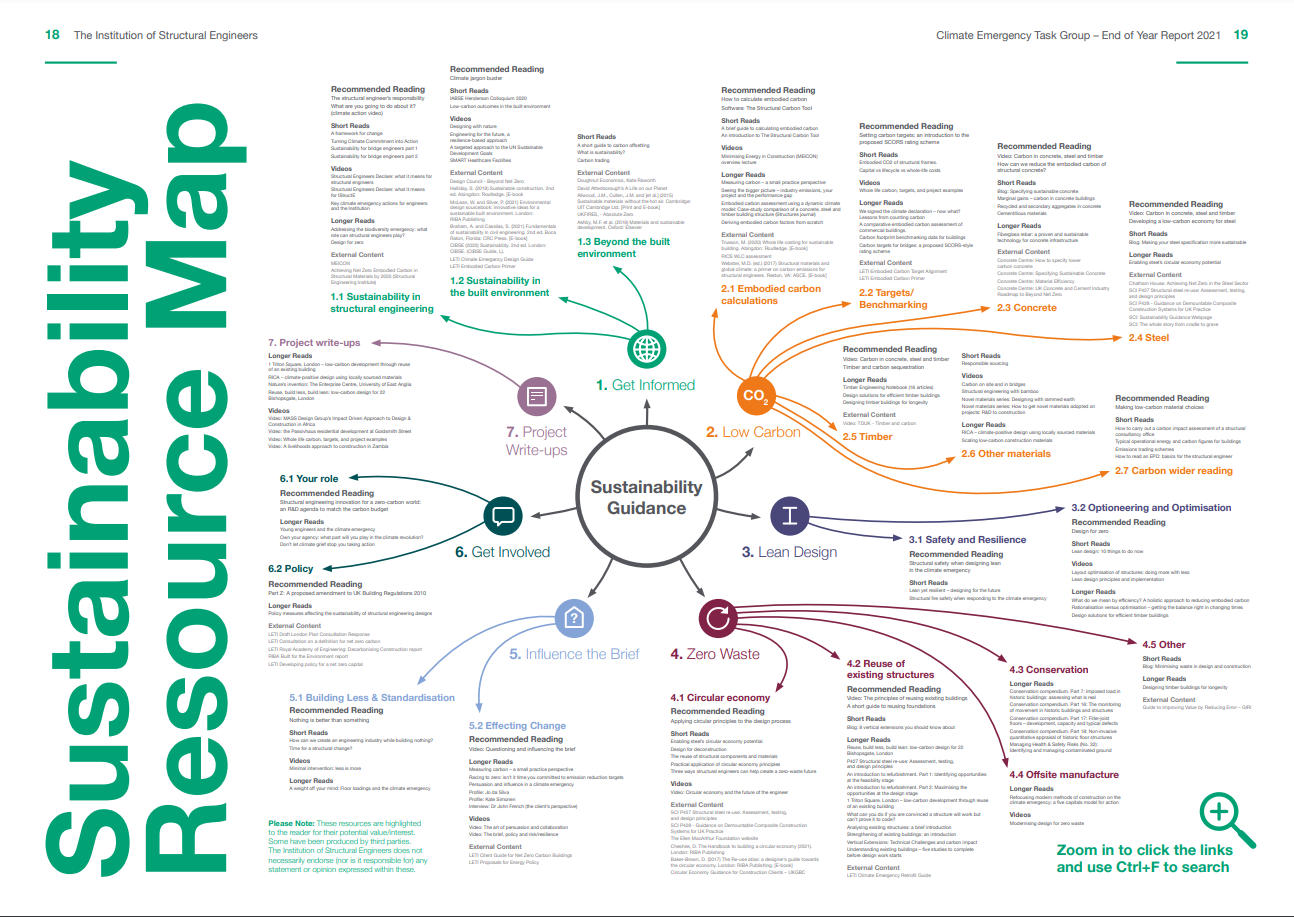 In the area of 'Lean Design' one of two recommended videos is a recording of the presentation made by ICAIR Director Professor Matthew Gilbert and Dr Paul Shepherd of the University of Bath on "Layout optimisation of structures: doing more with less". To access this video click here.
To access the fully interactive version of the 'Sustainability Resource Map' on the IStructE website click here.